Tuesday 5 January 2021
NJ Bridgewater
5 January 2021
To see my latest article, published on Medium,
click here
.
Posted by

Nicholas19
at 16:11
No comments:

Wednesday 3 April 2019
-->
[NOTE: This article should not be construed as investment advice. For advice on investing, purchasing/selling cryptocurrencies, etc., please contact a licensed financial advisor. The listener/reader is responsible for his own investments. Disclaimer: this article contains referral links].
For those of you who read my Crossing the Bridge blog, you may have read
an article I wrote last April (2018) on the Neon Exchange (or N-E-X / NEX for short)
,

[1]

which is a new decentralized exchange or 'DEX'. This was not long after I had heard about the project and before they launched their 'Token Generation Event' or ICO later that year. Since that time, there have been a lot of updates, so I think it is now appropriate to give you all a bit of an update. The Neon Exchange was one of two projects I was quite excited about back in 2018, and am still excited about now, the other being
the Digitex Futures Exchange
, which I made a video on last year as well. FYI,
Digitex is launching later this month
, on April 30th 2019.

[2]

The Neon Exchange, now known as the Nash Exchange, is also launching soon, with the beta exchange already underway.
Before we start, it is important to note that the Neon Exchange has rebranded itself as 'Nash Exchange'. This was due to a legal dispute with another exchange that used the NEX name.

[3]

The Nash Exchange Token is still known as NEX and can currently be purchased on one centralized exchange, or CEX, called Tokok, as well as on two DEXes: Aphelion and Switcheo. All of these are quite small exchanges, so users should exercise caution when purchasing NEX, especially as it is a registered security. Laws on purchasing and trading securities may differ from one country to another. So, why should you be interested in the Nash Exchange (or NEX)? Here are several reasons you should take note.
1. Nash Exchange is a next-level, fast and convenient decentralized exchange
According to the Nash whitepaper, most decentralized exchanges or 'DEXs' are "slow, hard to use, and are restricted to trades on a single blockchain." Nash Exchange, in contrast, aims to solve each of these problems using a "high performance off-chain matching engine built with Elixir", which will "handle a massive order volume, allow cross-chain exchange, and support more complex trading APIs."

[4]

In other words, Nash will not be your typical DEX. It will be fast, high performance, support cross-chain transactions and able to rival the best centralized exchanges out there.
2. Nash Exchange will offer fiat-payment channels
One of the main problems in the cryptocurrency space is exchanging fiat currencies, such as US dollars, GBP or euros for cryptocurrency. This is known as 'onboarding'. The more people who can be onboarded into the cryptocurrency markets, the more liquidity there will be in the cryptocurrency space. This means that average retail investors can get involved with ease. Nash Exchange will have a number of partnerships with banks and financial institutions, though these have not yet been announced.
3. Nash Exchange will offer non-custodial accounts
What makes Nash Exchange a DEX is the fact that it offers non-custodial accounts. In other words, you don't actually send your crypto to a centralized account on the exchange. When you buy Bitcoin on Coinbase or other exchanges, you do not actually have possession of your private keys. In other words, your crypto is actually stored in a centralized wallet on the exchange. The numerous hacks that have occurred this year and in 2017 and 2018 are example enough of why this is a bad thing. If you leave your cryptocurrency on an exchange, you may get hacked and lose all your funds. Nash will allow you to keep your funds in your own wallet, meaning that it will be your responsibility to keep your funds safe, and there is a much smaller possibility of being hacked or having your account compromised.
4. Nash Exchange will offer non-custodial Bitcoin
Nash Exchange will be the first ever exchange to offer non-custodial Bitcoin trading. In other words, you will be able to keep your Bitcoin in your own wallet and trade through the Nash Exchange matching engine. This will allow you to keep control over our Bitcoin private keys in a way that NO other exchange currently allows. This is because most smart contracts are built on Ethereum, NEO and other newer cryptocurrencies. There are sidechains, such as Liquid Bitcoin (LBTC), and Bitcoin-backed tokens, such as Wrapped Bitcoin (WBTC), which can allow for smart contracts. However, it is not currently known what method Nash will use to allow non-custodial Bitcoin trading. We will have to wait until the full exchange launch to find out more.
5. The Nash Team (City of Zion) is accomplished and professional
The developers (and/or founders) behind the Nash Exchange come primarily from the City of Zion (CoZ) team, which is a team which works primarily on NEO development. NEO is an alternative smart-contract platform, similar to Ethereum. This includes Fabio Canesin and Ethan Fast, who are both innovative and highly-skilled developers. The name, City of Zion, comes from the Matrix movies, whose main character was called Neo, from the Greek neos, meaning 'new, young, youthful; fresh, strange, etc.'

[5]

Fabio and Ethan's background is certainly a strong point for Nash.
6. The Nash token (or NEX) is a registered security, meaning that it is a mainstream, compliant asset
A security is an investment vehicle or asset, such as stocks, shares, etc. There are also other types of securities, such as security tokens. The Nash Exchange token (or NEX) is a registered European security. As I wrote in my previous article on the Neon Exchange: "This is a plus for investors, because it minimizes the risks of insider trading and market manipulation, especially for securities which are being sold illegally or covertly. It also means that, as a company, Neon Exchange will be subject to regular audits to ensure that its finances are in order."

[6]

The only downside to this is that you will need to use KYC (know-your-customer) in order to trade, stake and sell the asset (above a certain amount), but that is to be expected on a regulated exchange, especially with regards to European laws and concerns regarding money laundering. As a registered security token, however, NEX can be traded on traditional financial exchanges and institutions, making it, potentially, a mainstream financial asset which retail investors can buy or include in their portfolios.
7. Nash Exchange is an all-purpose financial platform
The vision of the Nash Exchange is huge. Their goal is not to become just another cryptocurrency exchange. On the contrary, their goal is to become an all-purpose financial platform, which will allow for you to pay for anything with crypto (eventually), and which will include index funds, margin trading, cross-chain swaps, as well as other services. As such, it is not competing merely with other established centralized exchanges, but also with traditional investment companies, such as Fidelity, JP Morgan and Swiss Bank. In fact, according to Fabio Canesin, their goal is to have 1 billion users by 2030. He said (quote):
"NEX's mission is to empower more than one billion users to invest, trade and manage digital assets by 2030. We aim to be the premier platform for decentralized financial tools and services."
[7]
8. The Nash token (or NEX) has a small supply
"One of the chief advantages, in my opinion, is its limited supply. Many new tokens nowadays come out with huge total supplies, of 10 billion, 30 billion, 50 billion, or even 100 billion tokens. If a cryptocurrency with a supply of 100 billion is to reach $1 in value, it has to have a total market cap of $100 billion…

If you think that new token you're invested in will reach $100 billion tomorrow, dream on. The total supply for NEX, on the other hand, is 50 million tokens."

[8]

It is very rare to get an opportunity to invest in a token with such a low supply and such huge potential for growth. That alone merits getting at least a small stack of NEX in your portfolio.
9. You can stake your NEX tokens and earn dividends
Not only can you invest in NEX tokens to speculate on their future value, you can also stake tokens and receive dividends, in much the same way that you can receive dividends from investing in stocks and shares in the stock market. "
According to the whitepaper (version 2), the "minimum fee share rate is 25%, increasing linearly to a maximum of 75% when tokens are staked for two years." In other words, you can choose to stake (or 'lock in') your tokens for a set period of time, ranging from a minimum length which grants you a proportional 25% fee share rate, to a maximum two-year lock-in period which grants you a 75% token fee share rate."
[9]
10. There is a Nash Referral Program where you can win Bitcoin and NEX tokens
Last but not least, Nash Exchange has decided to launch
a referral program
. Referral programs are a great method of viral marketing, which helps to recruit a large number of new signups for an exchange or other business. This has been the case with
Digitex
, as well, which now has over 1 million people on their waitlist. Nash's referral program is unique, in that it doesn't promise a mere airdrop. Rather, by referring more and more friends, you can get tickets which will enter you into a competition to win various prizes of NEX and/or BTC. Feel free to
use my referral link below to sign up for the Nash Exchange pre-registration
.

[10]

You can
use the code E17778 to pre-register
. You will then be given your own referral link to share with others.
That's all for now, guys. Keep learning and stay safe.
---
Posted by

Nicholas19
at 08:16
No comments:

Labels: altcoin, Bitcoin, crypto-asset, crypto-token, cryptocurrency, Nash Exchange, Nash Exchange Token, NEX, referral program, security token, STO, token
Wednesday 5 December 2018
Raw hex version of the Genesis block, 1/3/09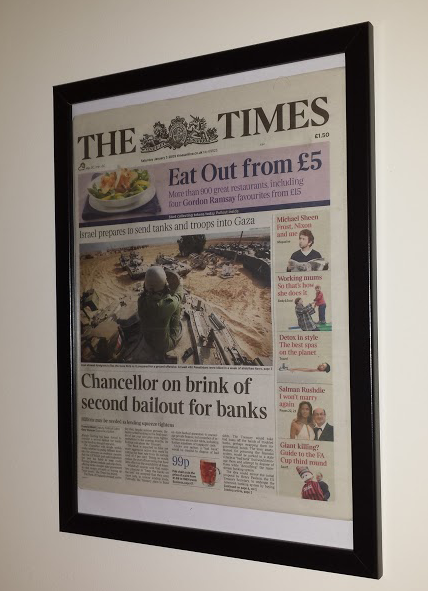 The Times, 1/3/09
A ledger from 1828
VisiCalc spreadsheet on an Apple II

Taxonomy of money
Due to Bitcoin's trustlessness, he further argues, Bitcoin serves a number of purposes including: business-to-business transactions (B2B), remittances, routes around capital controls and, interestingly, potential to serve as a reserve currency. In fact, he states:
DigiCash
Wei Dai (b-money)
Nick Szabo (Bit gold, smart contracts)
We have already briefly looked at what a block is. Satoshi explains the process of running the Bitcoin network as follows: "1) New transactions are broadcast to all nodes. 2) Each node collects new transactions into a block. 3) Each node works on finding a difficult proof-of-work for its block. 4) When a node finds a proof-of-work, it broadcasts the block to all nodes. 5) Nodes accept the block only if all transactions in it are valid and not already spent.
6) Nodes express their acceptance of the block by working on creating the next block in the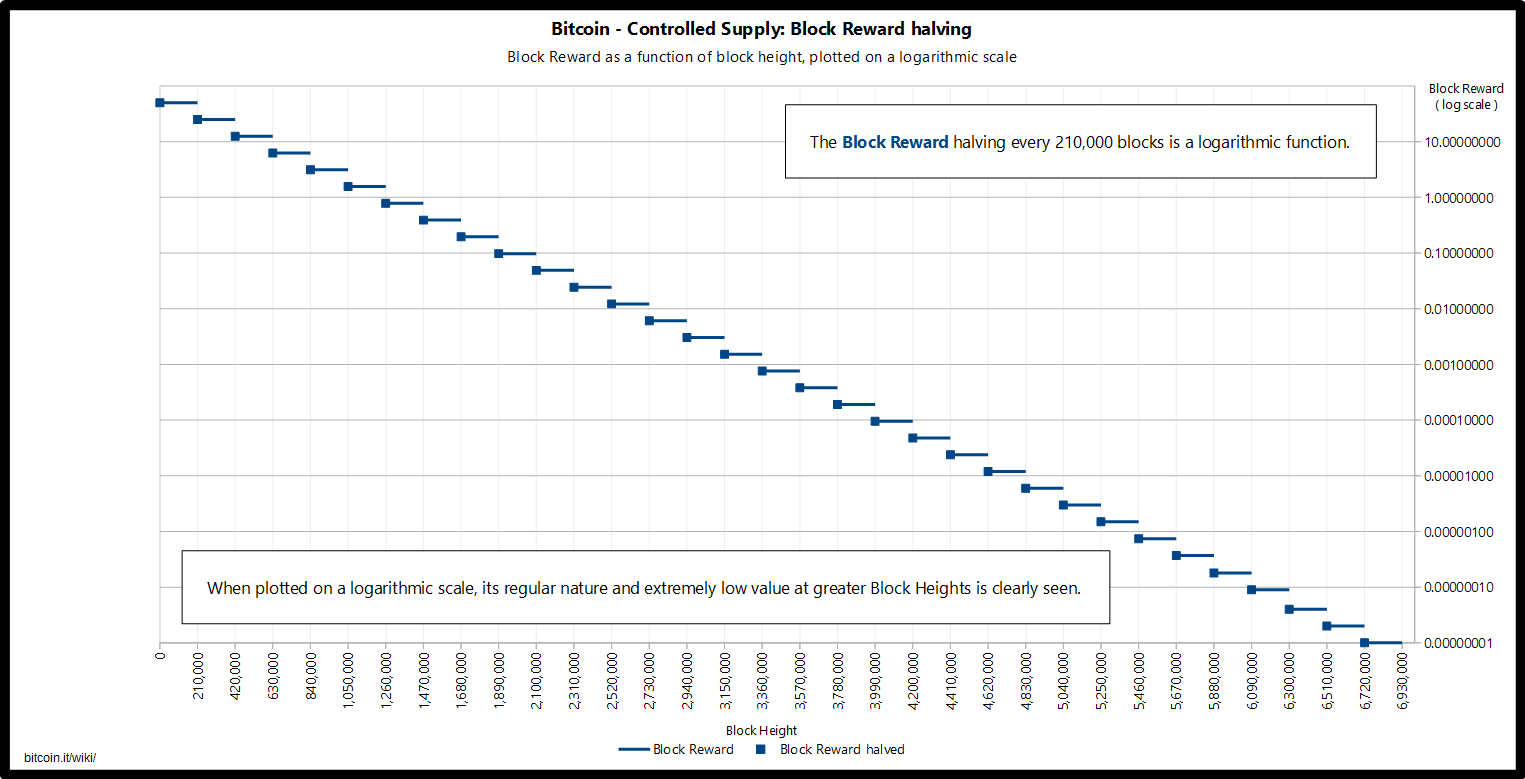 Bitcoin – controlled supply
Bitcoin transactions (January 2009 – September 2017)
Total Bitcoin supply over time
Bitcoin price history
A Guy Fawkes mask
Dorian Nakamoto
Liberty dollars
Cryptocurrency logos
NJ Bridgewater
Posted by

Nicholas19
at 02:42
No comments:

Labels: BCH, Bitcoin, BTC, business, computing, cryptocurrency, cryptography, economics, finance, history, Information Age, Nakamoto, origin, origins, Satoshi, USD